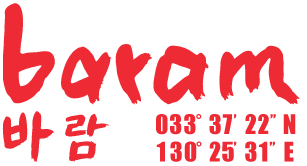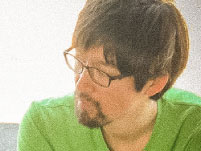 Resident Artist
Jung Youngdoo
Jung Young Doo studied theatre and afterwards dance, and is active as a choreographer/dancer all over the world, based out of South Korea. He toured Asia with the Little Asia Network in 2004. In the same year, at the Yokohama Dance Collection Solo and Duo Competition he received the Yokohama Cultural Foundation First Prize as well as the French Embassy`s Special Award and underwent training at the French National Choreography Development Center (CDC) in Toulouse. He has countless activities in Japan, such as working as a lecturer at the "Kyoto International Dance Workshop- Hot Summer in Kyoto." Also, his work covers an extensive range, such as appearing in the theatrical piece "Dictee" by Director Matsuda Masataka. In Fukuoka he held the workshop and showing "Votive Light Watching in Hakata," designed for a broad age group in 2007, he appeared in "Ride the Wave! Dance Wave~ Asian Contemporary Dance Now!" in 2008, and this is his third project in Fukuoka. He is the leader of Doo Dance Theater.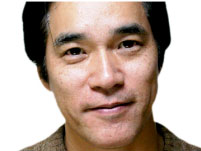 Actor
Miwa Tetsuzo
Miwa is from Kitakyushu. After he left Kyushu University's Aesthetics program, he spent time at the Theatre research center affiliated with Bungakuza, and he worked with the Theatre group Subaru. He went to Tokyo and appeared in many TV and stage productions. After returning to Fukuoka, he appeared in works such as "Chichi to Kuraseba," "Gauche the Cellist (Zerohiki no Gauche)" and the movie "Villain (Akunin)." He also appeared in the show "Sennen no machi no Christmas" at Huis Ten Bosch, and wrote the screenplay for works such as the tv show "Dr. Kuranagan" and the radio drama "Kizunayo, Yukyuu nare~ Mago to Kyushujin." Currently, he is a member of "14+."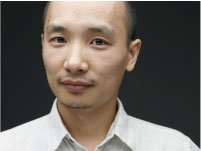 Music
Park Jerok
Composer. He has experience with music for dance and theatre and also creates music app's for iphone. He is also a member of the Korean traditional music band "Baramgot," the Traditional music+ Ambient music band "Ambient World, and the world music group "Acoustic World." He has a master's degree in music technology from the Korean National University of Arts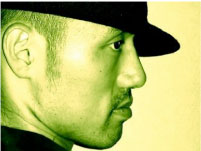 Dancer
Itoh Daisuke
Having learned a variety of dance such as ballet, modern, jazz, and street, Itoh's work covers a broad range, including appearances in commercials and stage productions in addition to being a back-up dancer at music concerts.  He has also received many awards at dance contests.  Currently, he aims for a dance that is not set in a fixed style, with contemporary dance as its core.  In 2012 he formed the company "In Lake'ch" with his colleagues and performed in the Fukuoka performance of "We're Gonna Go Dancing!!" II Vol. 3.  He is an instructor at Avex Artist Company and a certified instructor with JSDA (Japan Street Dance Association).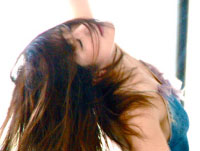 Dancer
Ogata Yuka
Ogata learned ballet since the age of 3 from Muto Junko.  From the age of 14 she began jazz and hip hop, and she has made several appearances in events.  After three years of studying in NY, she began to seriously learn contemporary dance under Kikuchi Naoko (705moving.co) and is active as a dancer.  Currently, she is freelance.  Recently, she has been working as a member of the Golden Dance Team The NOBEBO and leading a dance group focus on the disabled.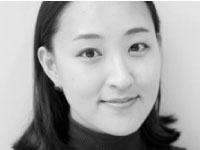 Dancer
Kong Youngsun
Kong was born in South Korea in 1984.  She learned traditional dance from the age of 10.  After learning contemporary dance and art history at university, she participated in Youngdoo's "Doo Dance Theater" from 2009 and appeared in pieces such as "Craving for More," "A Seventh Man" and "Two Sisters."  She is currently enrolled in the Master's program at Korea National University of Arts.。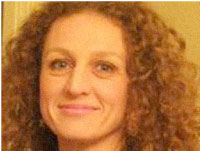 Dancer
Suenaga Claire
Dancer.  Suenaga was born in England and currently resides in Fukuoka.  In 1992, she graduated from the Northern School of Contemporary Dance in Great Britain.  She came to Japan in 1994.  From 2009 she worked as a member of the Fukuoka dance company "WaLEwalewOrks," and appeared in "WArTER," a piece presented at the European Consortium for Arts Therapies in Education in Lucca, Italy in 2011.  In 2012 she graduated from the University of Sheffield's Graduate School of East Asian Studies with a Master's degree in Japan studies.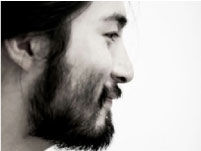 Dancer
Cho Hyeoungjun
Cho was born in 1984.  Dancer.  He graduated from Sonkyukan University.  He is active as a member of Doo Dance Theater.  He has appeared in pieces such as "A Seventh Man" (2010) and "Prometheus's Fire" (2012).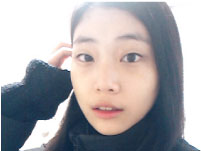 Youth Dancer
Lee Sunjin
Lee was born in 1995.  She is a second-year student at Busan High School of Art.  She has received awards such as the grand prize at the 2006 national dance competition, and the top award at the same competition in 2007.  She enrolled in Busan High School of Art in 2011, and is an active member of the high school dance club.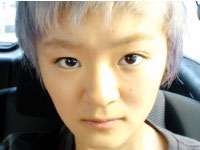 Youth Dancer
Matsui Eri
From a young age Matsui has learned ballet, jazz, tap, hip hop, breaking, and hula dance and acquired Japanese traditional culture such as karate and Japanese traditional dance.  In 2009 she received the 3rd prize in the junior division of the International dance competition in Tokyo, and she was a finalist in the upcoming choreographers division of the Yokohama dance collection in 2012.  She performed in We're gonna go dancing!! II Vol. 2 in "Sora no machi" directed and choreographed by Harahara Shintaro, and in Vol. 3's "Fragile World" directed by Ohashi Kakuya.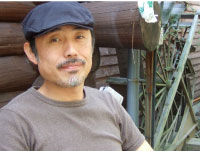 Space Design
Tsuda Mitsuo
Tsuda was born in Hyogo prefecture in 1957.  From 1981 he was the head of Kyuushuu Arts Engineering University's Workshop, currently Kyushu University Art Center's Construction workshop's technical staff.  He arrived at his current post after experience as technical staff for dance, theatre, and film.  He creates pieces that have awareness as a spatially expanded drawing or rather sculpture as device.  While working on art pieces, he also produces stage properties for film and stage, from the creation of monuments to the design of devices, for the spatial construction and artistic design of stage and film. His main activities include prosthetic effects for Director Ishii Sogo`s "Mizu no nai Hachigatsu" (1995), artistic cooperation for Director Aoyama Shinji`s "Helpless" (1996), Onojo city`s Manakapia Monument "En" (1997), artistic production for flowers dance performance "paradise" (2004- 2012), Fukuoka Asian Art Museum`s Rakuichi-rakuza (free markets and open guilds) workshop "Bu-Tsubusu" (2005), and fine arts for Suizokukan Theater (2005- 2012).  He is a member of Art Space Chiyofuku.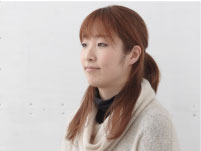 Art
Tanaka Chisato
Tanaka was born in Hyogo prefecture in 1980.  She graduated from the Department of Painting's Oil Painting Course at Tama Art University in 2005.  Currently, she resides in Fukuoka prefecture.
<Major Art Exhibitions>
2009 "Samayou Etcetera" France- Japan Institute in Kyushu (Fukuoka)
2010 View of the Next Generation Gallery GEN, 
      "ART AWARD NEXT #1" Tokyo Contemporary Art Fair (Tokyo)
2011 "Machinaka Art Gallery Fukuoka" (Fukuoka)
2012 "VOCA exhibit 2012- Artists on a New Plane" 
      The Ueno Royal Museum (Tokyo)
      "WATAGATA ARTS FESTIVAL" (Busan)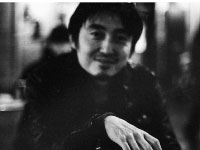 Film
Izumiyama Rodo
Izumiyama was born in Tokyo in 1974.  After graduating from Musashino Art University, he studied under modern visual artist Yanagi Yukinori.  From 2004 he worked on recordings for artists such as Nakahashi Katsushige and Hibino Katsuhiko for art museums, in addition to creating CG film and documentaries as his video productions.  In recent years, he was the film director for Susan Norrie (premiered at Edinburgh International Festival 2009 and Yokohama Triennial 2011, among others), and also doing such work as documenting an environmental planning project and promotion for architecture and enterprises.
Currently, he is taking part in the film documentation of post-disaster Tohoku in reconstruction projects.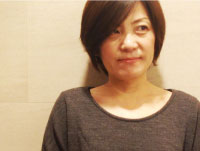 Text
Tsutsui Aya
Tsuitsui is an editor and writer.  She is the editor-in-chief and publisher of the Stage news magazine "THEATER View FUKUOKA."  She is from Fukuoka prefecture.  She launched "THEATER View FUKUOKA" in 2006 while working on advertisement.  She takes part in writing and editing for mainly the spheres of cultural entertainment, such as film and stage productions like dance and theatre.  Her theatre criticism is currently being published serially in NIKKEI Newspaper.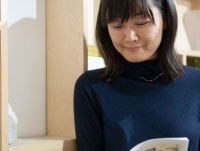 Text
Shimada Eri
Shimada works at the editor's desk for the regional culture magazine "Western Japan Culture."  She was born in Saga prefecture and raised in Fukuoka.  She graduated from Kyushu University Department of Agriculture's Forestry course.  As a student she was researching timber, but after graduation she went the path of editing.  She wandered from an economics magazine to a child-rearing magazine and then became the editor of "Western Japan Culture" in 2007.  Currently, she is reporting on Kyushu's craftsmen and publishing a series of essays in the same magazine.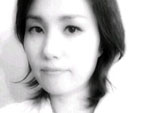 Translation Moon Jiyoung
Moon has her bachelor's and master's degree in sculpture from Busan University's Department of Fine Arts, and completed the coursework of Kyushu University's Graduate School of Design`s Master's and Doctorate program. Currently, she is a member of the Japan- Asia Modern Sculpture Association. Based out of Fukuoka, she is active as an artist and participates in numerous exhibitions. She is the director of Fukuoka's Independent Film Festival. She is the Korean interpreter for Asia Focus/ Fukuoka International Film Festival.